Public Speaking Engagements
I have given several public talks and have been a guest on podcasts and television series. I love facilitating discussions on environmental and social justice issues because it brings communities here in the States and around the world closer to the communities I've lived in and worked with in my stories. Having in-person discussions allows for deeper engagement with the issues. I'm always open to new opportunities.
Presented at the National Geographic Headquarters upon returning from the islands in July 2016.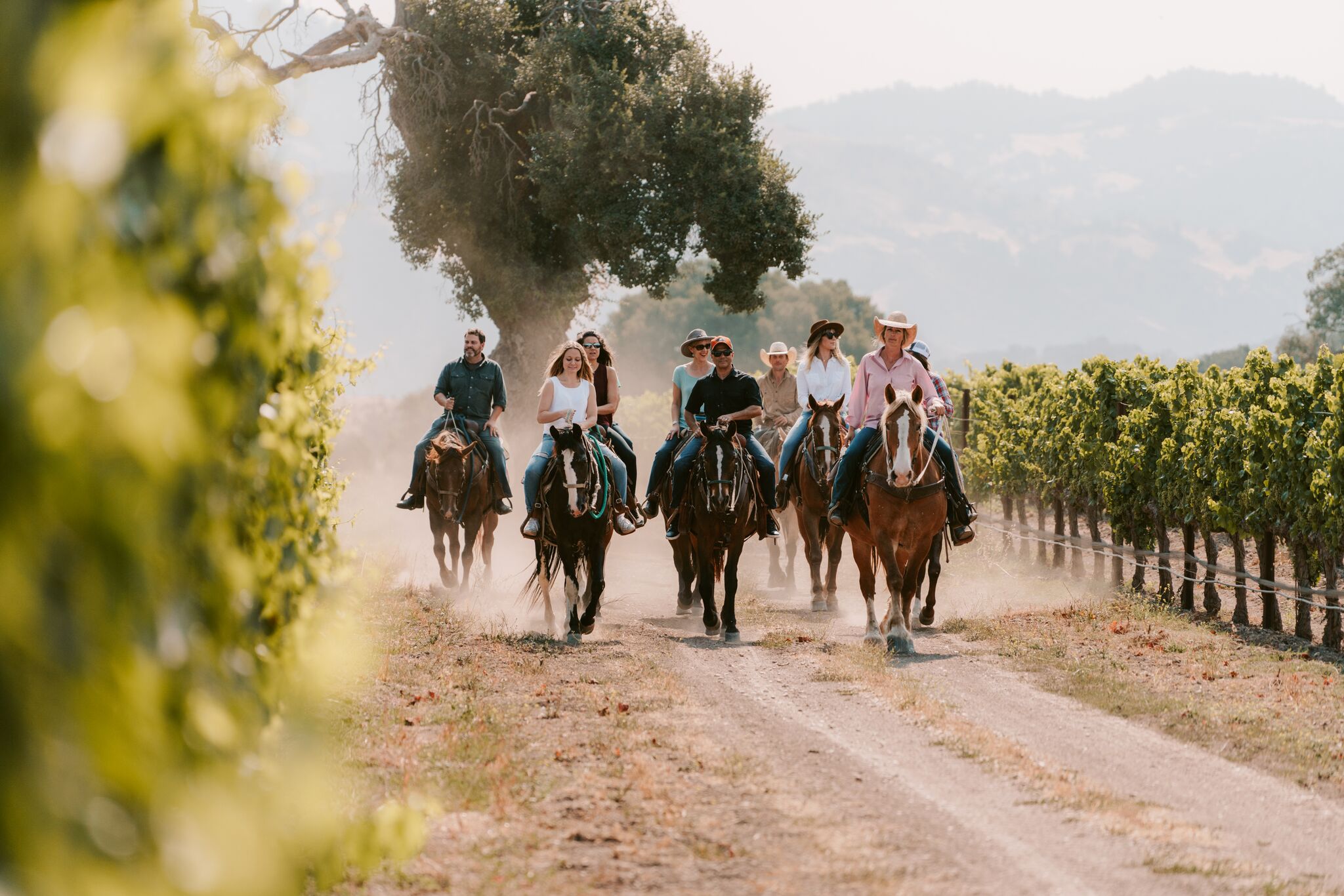 I was one of six guests invited by Chef John Cox, an innovative, forward thinking chef focused on what food we will be eating in the future as climate change continues. The dinner party was part of the second episode of ThinkMakeCreate's California Innovation Nation Series for Discovery Channel, which aired in January 2019. Photo Credit: Blake Bronstad @posesawkwardly and Mike Mesikep
Keynote Speaker at Carroll University, sponsored by Plowshare Education for Peace, April 6th, 2017. Presented on the people of Kiribati and Fiji and the challenges they are facing because of climate change.
A Carroll U. undergraduate who said she was inspired to study environmental anthropology after hearing about the islands.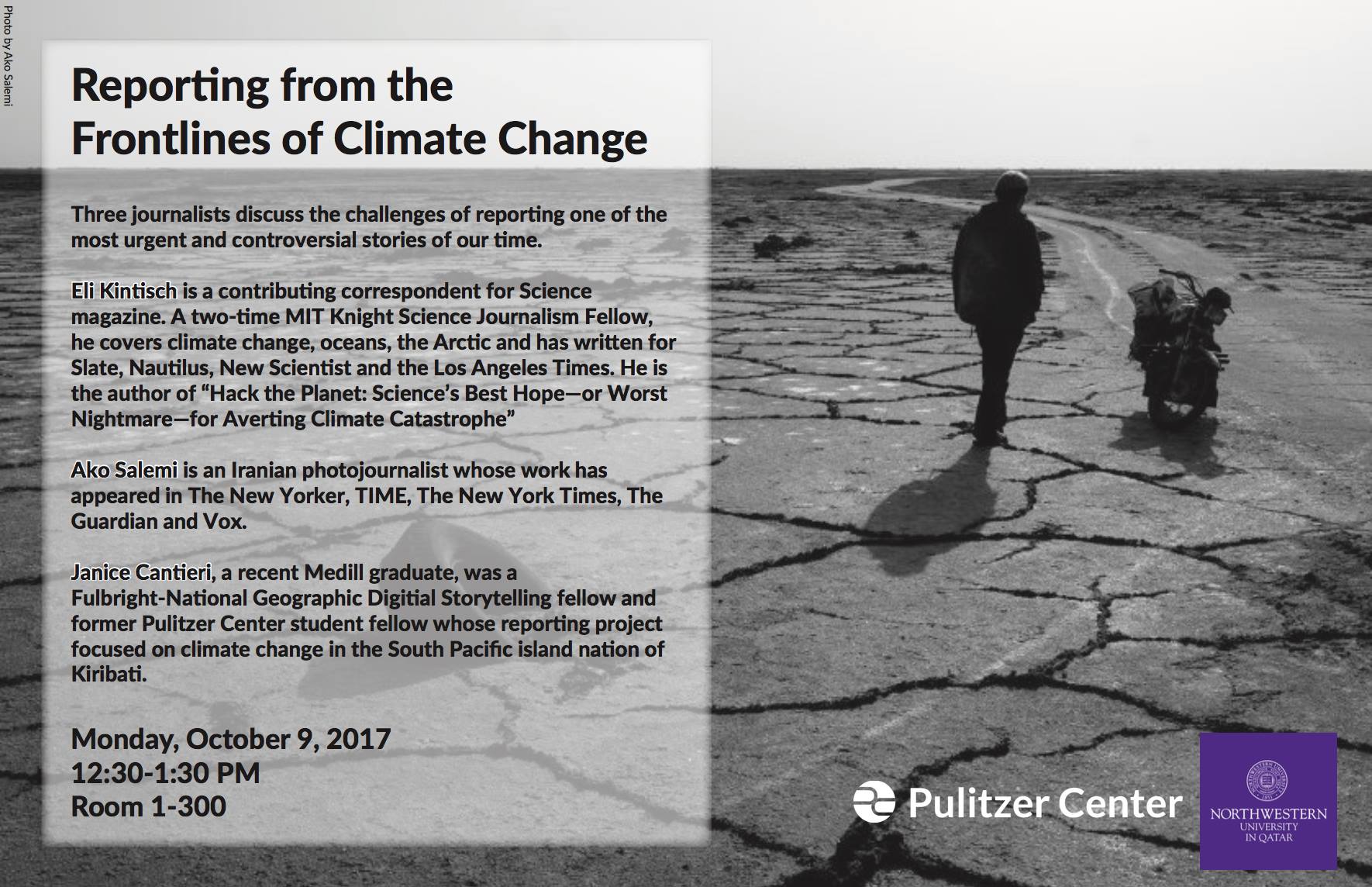 Visit to Northwestern University in Qatar with the Pulitzer Center on Crisis Reporting
We gave talks and visited undergraduate journalism classes to speak about climate change reporting. You can read more about the week here.
Fulbright Association Annual Conference 2017
I spoke at the 2017 Fulbright Association Annual Conference in early November 2017 about my experience as a Fulbright National Geographic Storytelling Fellow, following stories of adaptation and displacement between Kiribati and Fiji in response to environmental change.